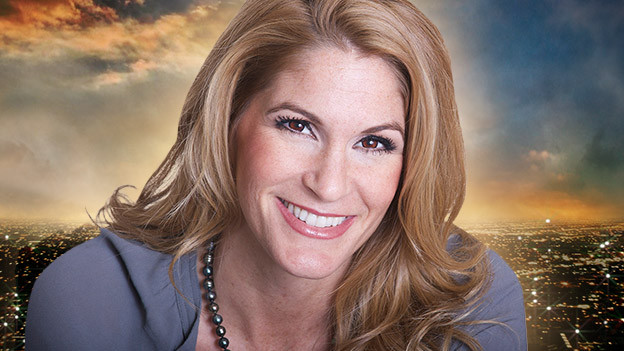 So the show Secret Millionaire aired last night on ABC, I was so humbled by this show in so many ways, but in one particular, and that is in the wanting to do more.  I know I have my little team where we raise money for Autism Speaks Miami, however after seeing this show it makes me feel like I should do more in my community, I need to do more because I want to do more. 
During the show Secret Millionaire Dani Johnson went to different organizations in Knoxville, TN.  Out of the organizations that she volunteered in, one in particular stole my heart, Special Spaces is a charity that has made it their sole mission to fix the rooms of children with life-threatening diseases.  I felt compelled to dedicate a part of Monday's spot to the organization's that were featured on last night's episode so please see the links below. 
Now, I urge that every single one of you get involved in your community because you never know when it might be you, when you will be the one in need.  I'm sure this show is going to have many moments in where we're going to want to reach out, and no I am not going to dedicaited them all a spot on my blog, but lets start now by picking one of these organization from the Secret Millionaire if you can, or see about getting involved in your own community because its the place you call home.  Happy Monday everyone.
THE JOY OF MUSIC SCHOOL
Contact Information:
www.joyofmusicschool.org
Mailing Address:
Joy of Music School
1209 Euclid Avenue
Knoxville TN 37921
Contact: Francis Graffeo, Executive Director
THE LOVE KITCHEN
Contact Information:
www.thelovekitchen.org or http://www.thelovekitchen.org/volunteer.php
Mailing Address:
The Love Kitchen
P.O. Box 6839
Knoxville, TN 37914-6839
SPECIAL SPACES
Contact Information:
www.specialspaces.org
Phone: 865-659-8531
Mailing Address:
Special Spaces
5201 Kingston Pike 6-122
Knoxville, TN 37910
Habitat for Humanity International
Contact Information:
Visit www.habitat.org to find out how you can make a difference.