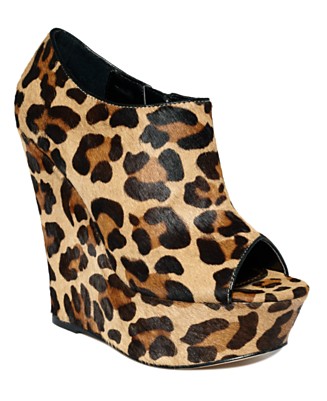 It never fails that every Fall people turn into animals for the latest in fashion must-haves!  Well Steve Madden has made it very easy yet again by giving every woman, the chance to become one sexy leopard with these beautiful WICKED peep toe wedges.  I want them BAD!
These WOAH are just about right, they are perfect for a nice coffee chat, dinner with the girls, or a fab night out on the town.  You can't go wrong with sequins, even if it is on a peep toe wedge shoe. ;)
Get a view of this princess!  She is absolutely stunning. Nothing says trendy like Steve Madden's Whisttle Bright Multicolored peep toe wedges.  Look at those eye popping rich colors that are just in time for Autumn, and Fall !