Most of you are bringing down the heavy coats, stocking up on hot coco, and wishing for the lazy Fall weather to linger a bit more before sub-coming to some chilly winter nights, I'm sure you're also thinking of the next vacation spot, right?  Well let me make your winter a little less colder by bringing you a new edition to the blog,"Wish You Were Here" locations around the world. First stop Maracas Bay!
Maracas Bay reminds me a lot of Puerto Rico, the similarities in both island is truly identical, with the sceneries imaging white sandy beaches, crystal oceans and a breathtaking view of the mountains along the side.  Their love for spicy Caribbean food its festive spirit.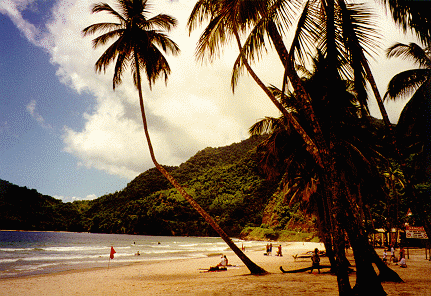 Wouldn't you like to escape to a relaxing place like this, then join me here !!
http://walvarado.worldventuresdreamtrips.com/new/?cobrand_id=