I have my personal villain, but I'm going to let you guess which of these beautiful ladies is my all time favorite Catwoman. In the meantime, come take a look and tell me which one is yours.
The voluptuous Julie Newmar?
The former Miss America, Lee Meriwether?
The strikingly beautiful,  Eartha Kitt?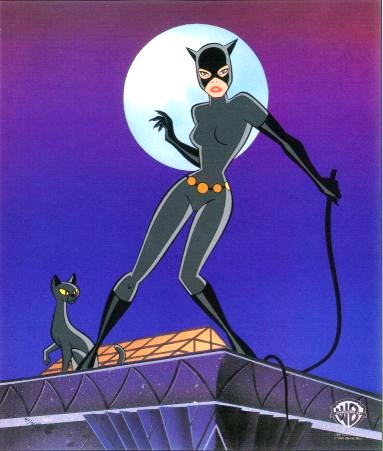 Perhaps you're a fan of the Batman cartoons and loved, Adrienne Barbeau as the voice of Catwoman in Batman: The Animated Series.
Or is it Michelle Pfeiffer that makes you want to caress her tights?
Or the sultry Halle Berry?
Or would you prefer Miss. Anne Hathaway in Christopher Nolan's The Dark Knight Rises?